DURATION
Research and Design Aug 2019 - Aug 2020
TEAM
3 UX Designers, 1 Project Manager, 2 Developers, 1 Business Systems Analyst
DUTIES
Research, Usability Testing, UI Design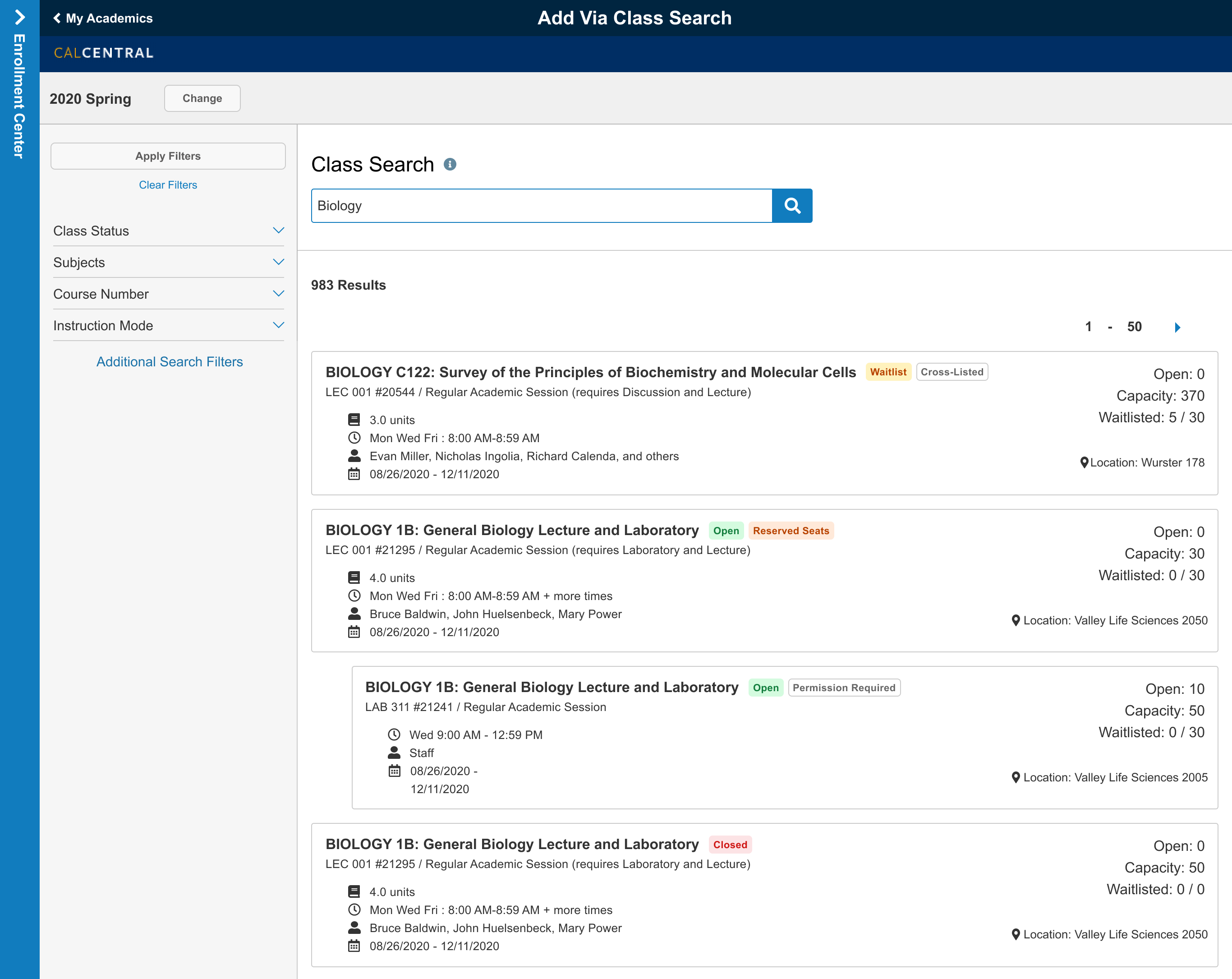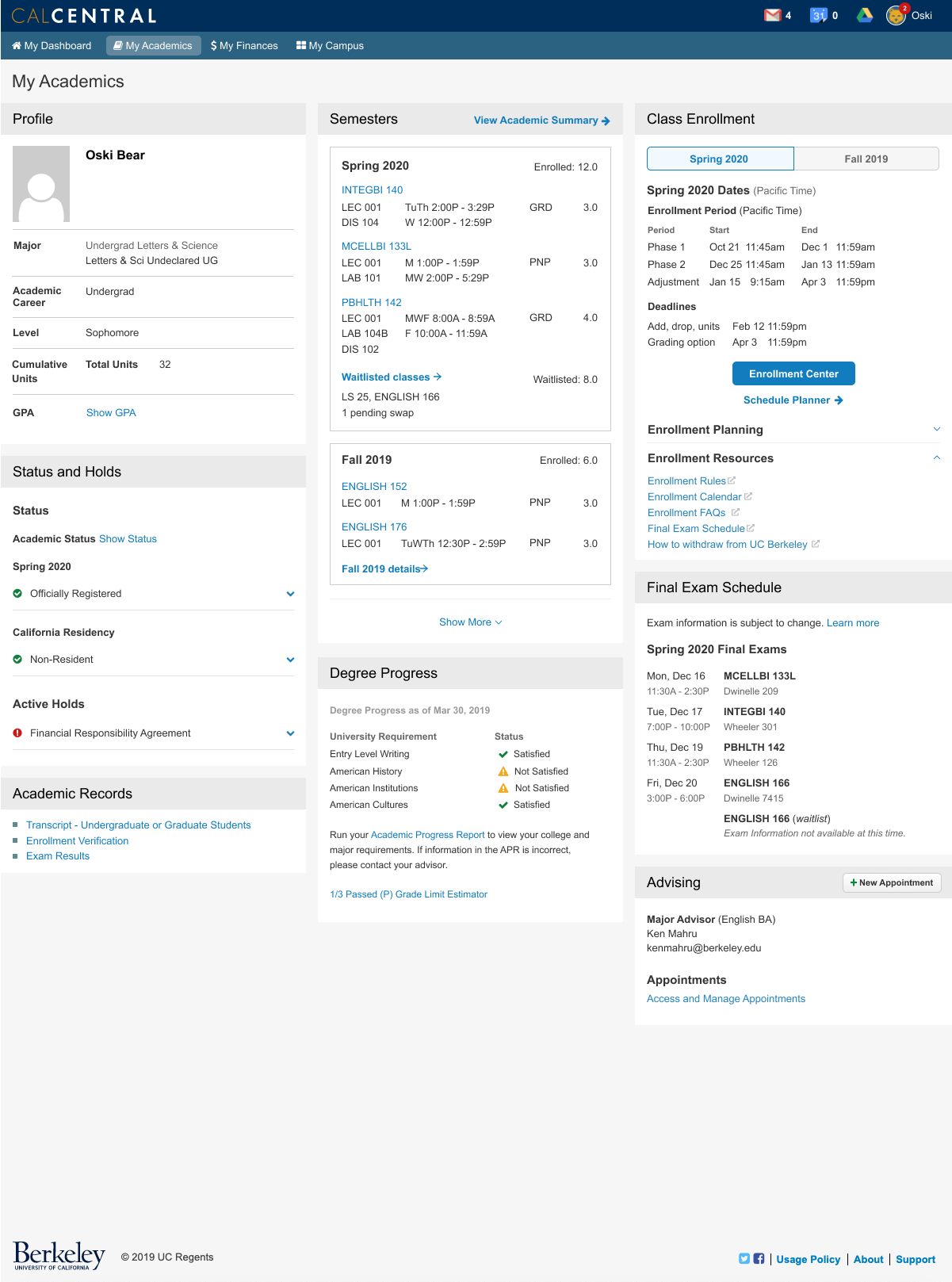 Project Context
The class enrollment process is a stressful one for many UC Berkeley students. Students balance a multitude of needs when creating a new schedule for their next semester. Our team observed multiple end user over the course of two years before starting an effort to revise the systems.
Goal
Enable students to enroll in classes more seamlessly. How?
Understand the student enrollment experience

Identify problems

Fix problems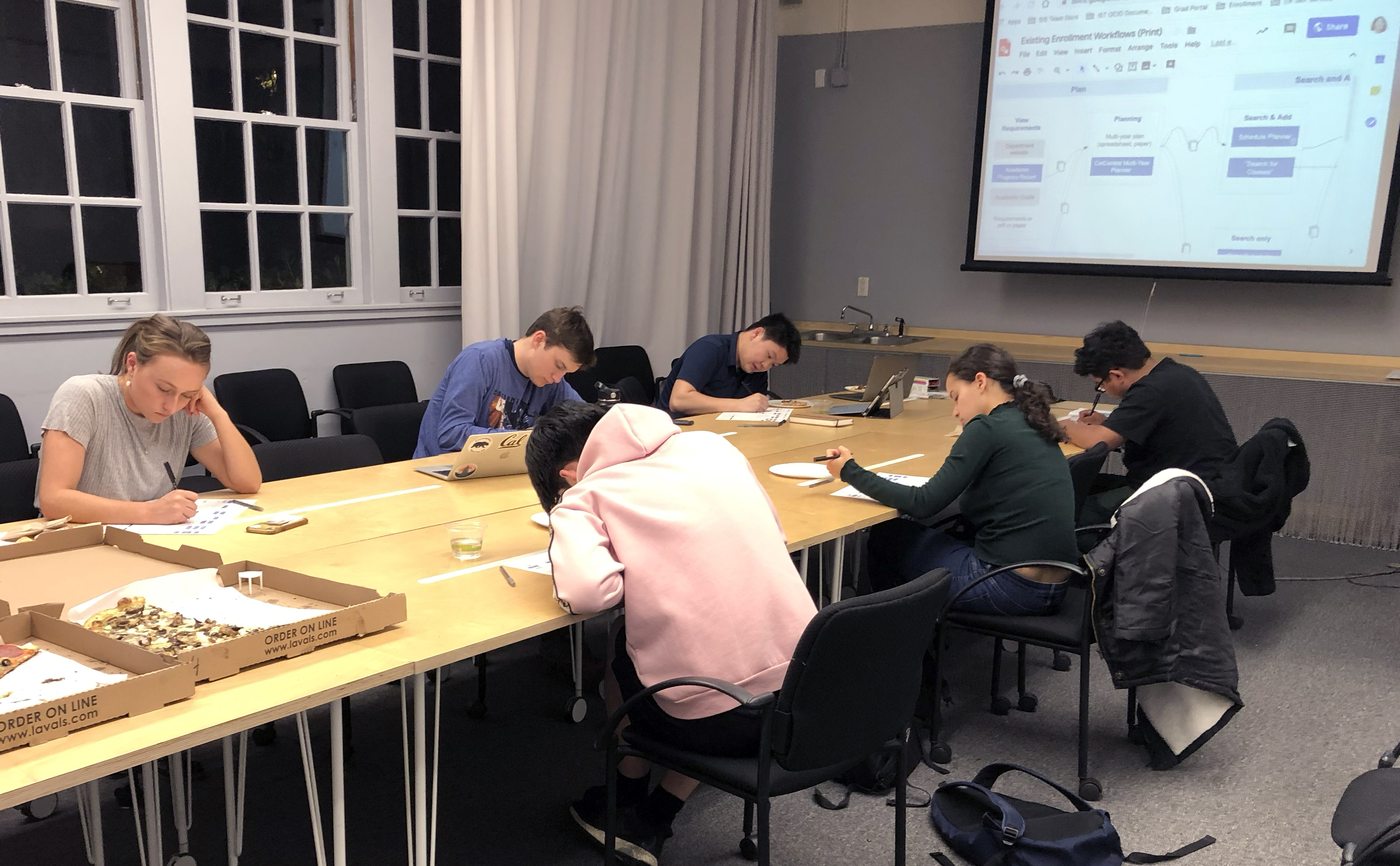 User Research Conducted
7 interviews
88 survey respondents
12 usability tests
6 workshop attendees
110 unique students participated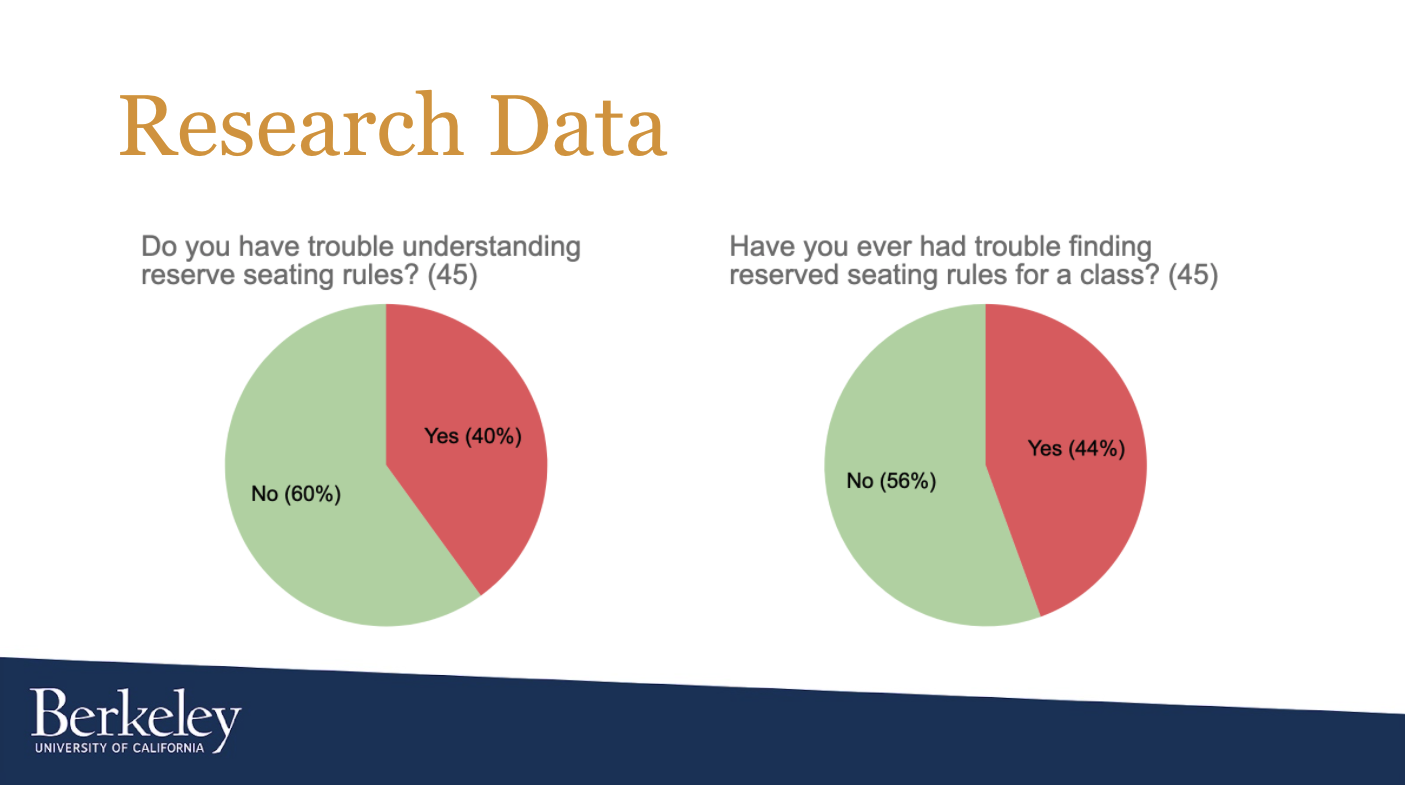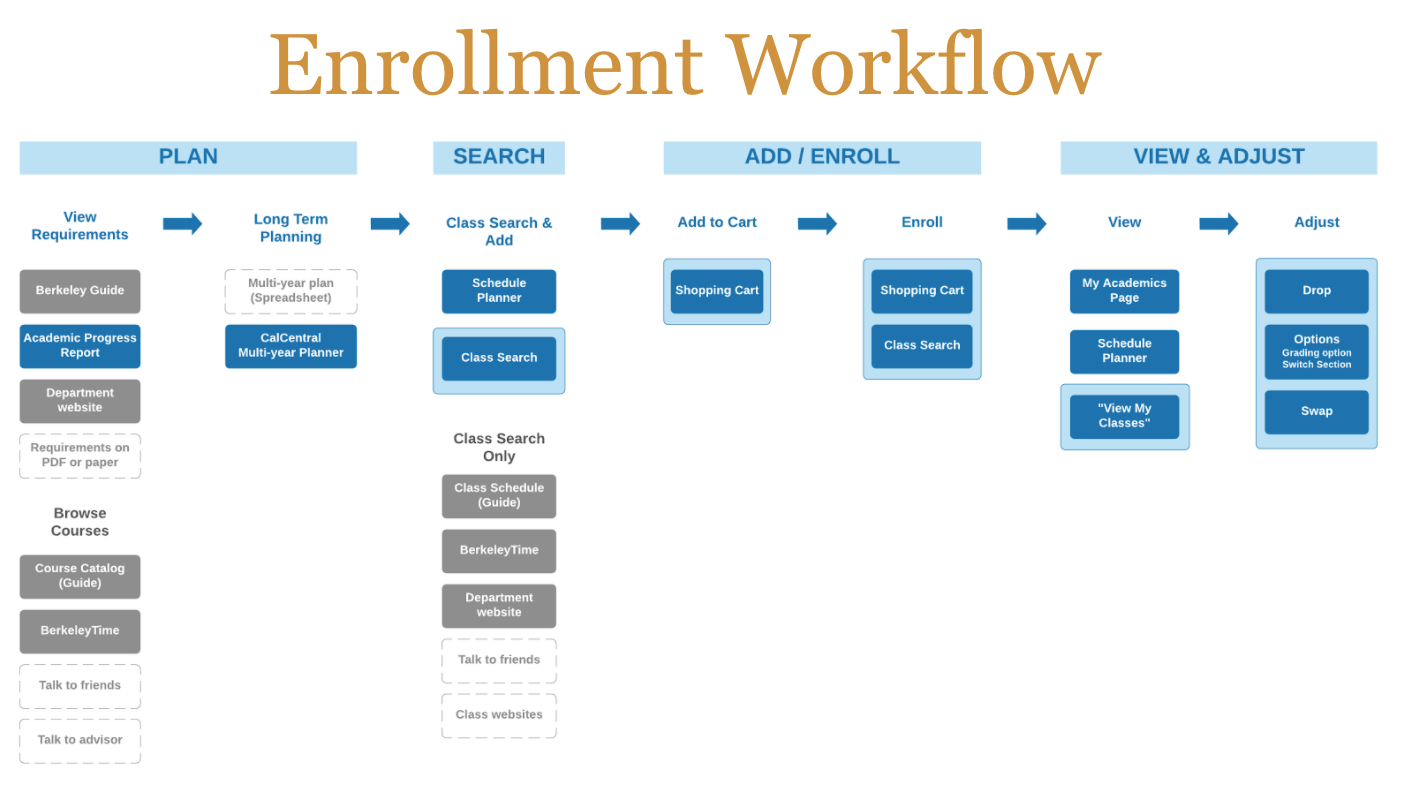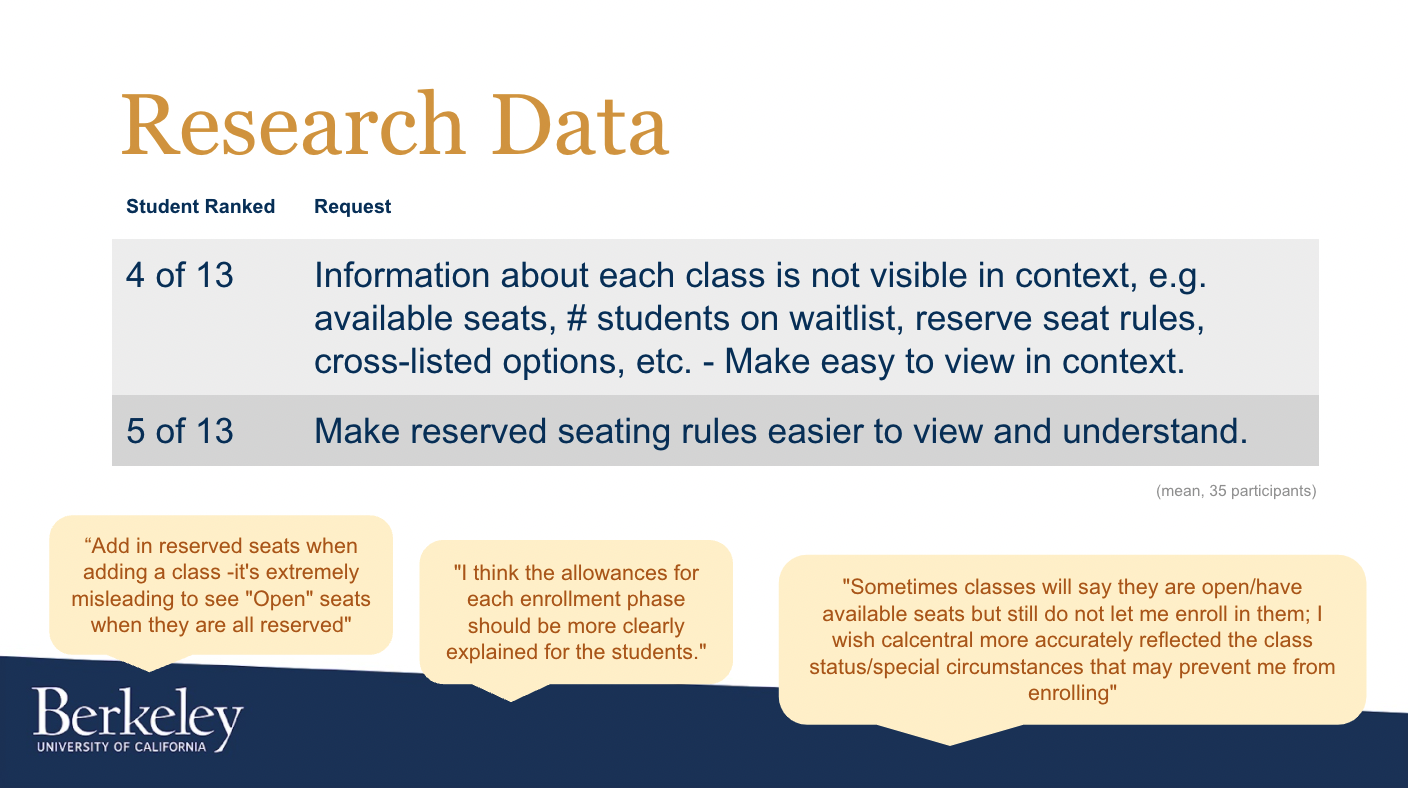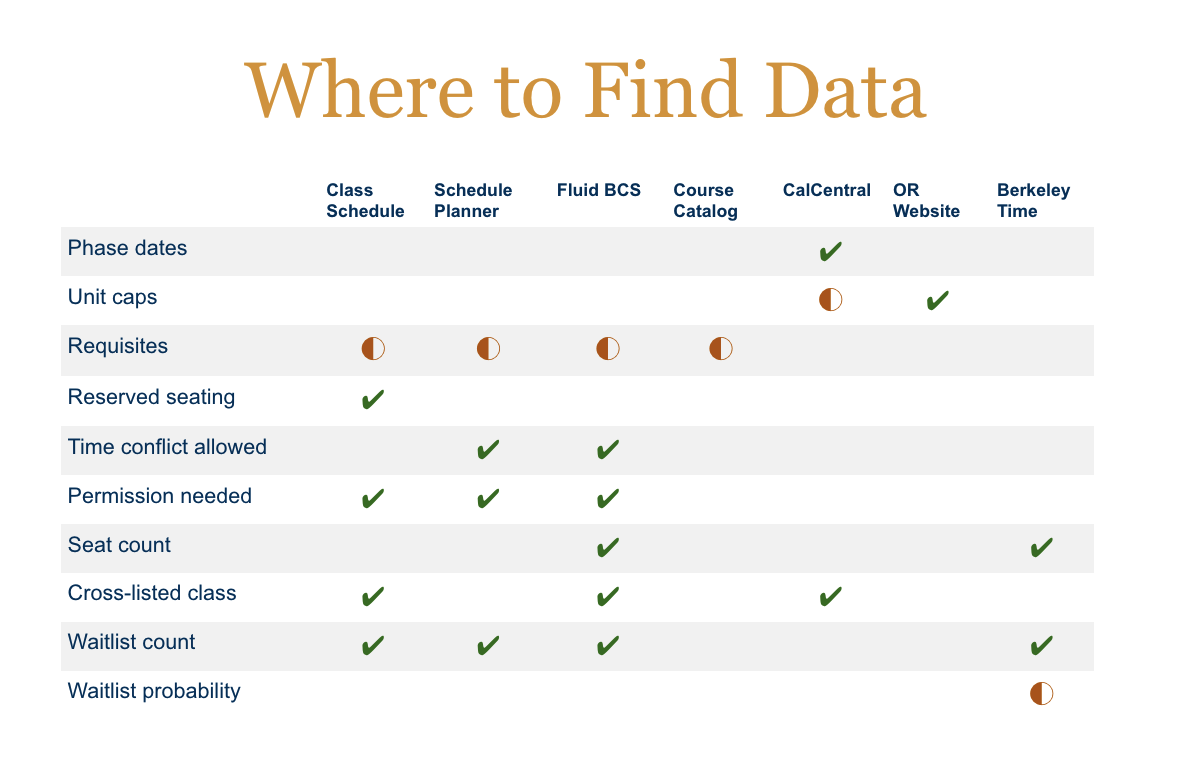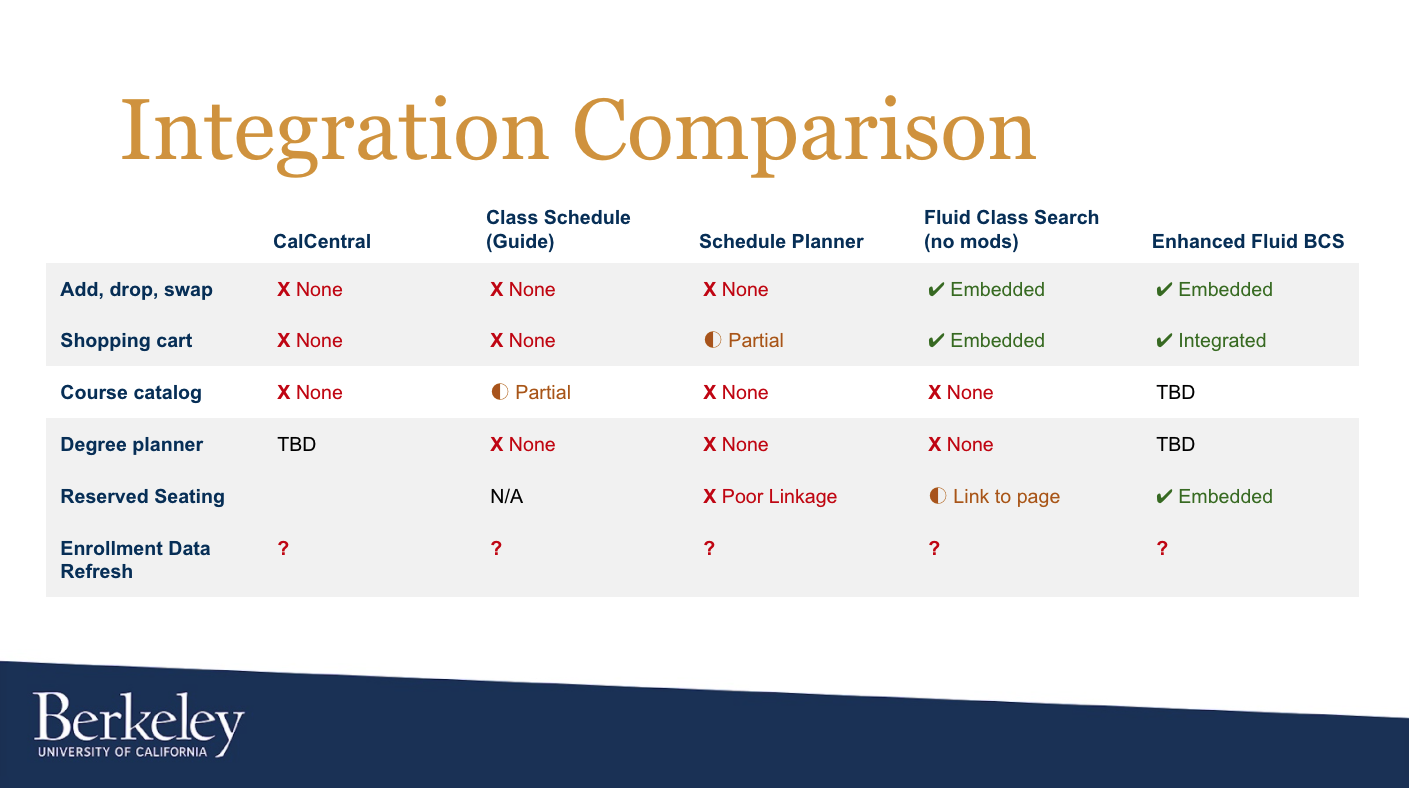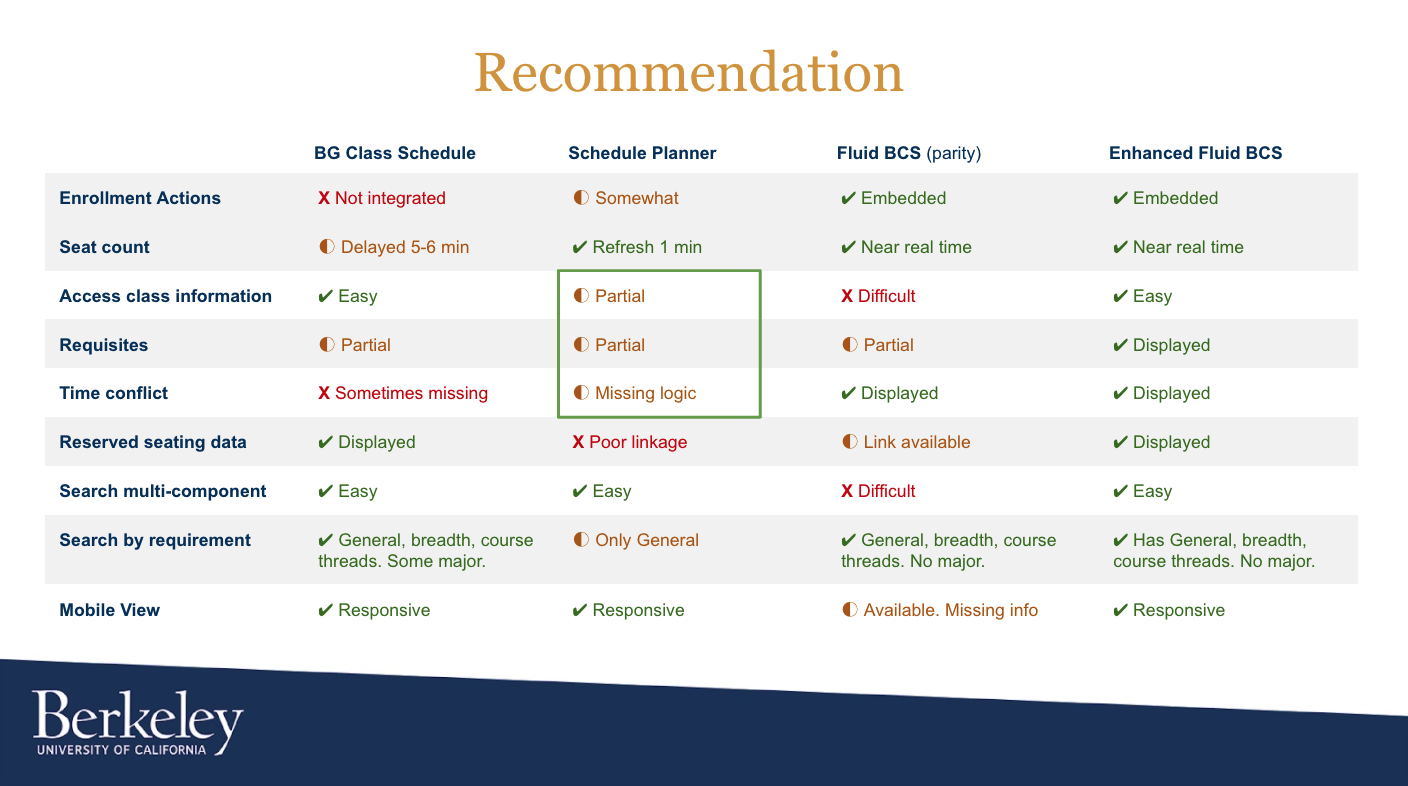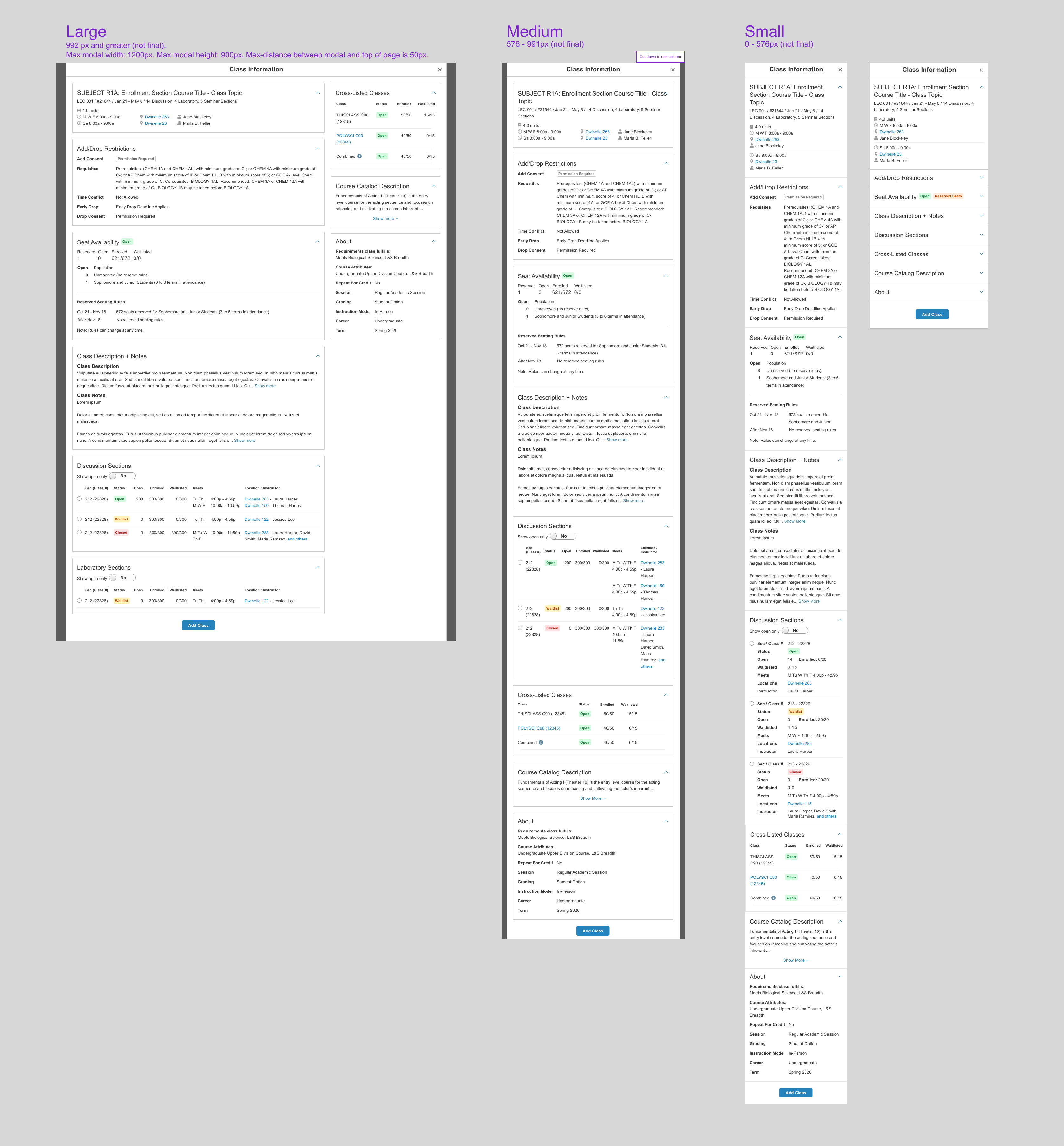 Prototypes for Usability Testing Note: This case study is in progress.